News
10/02/2016
Welcome to the MaximMart news page. If there are any major updates to products, prices, or the company this is the place to view it! 
NEW 16"x16" At just $0.35!! MaximMart Finally Introduces the Express Wash Cloth.
11/21/2023
After years of perfecting, planning, and pricing, MaximMart is proud to introduce it's newest and arguably best prices product yet: the 16x16 Express Wash Cloths. Find them here: https://maximmart.com/16x16-express-wash-cloth-0.35-ea-managers-special-clone.html

What: the 16x16 Express is a masterfully crafted cloth that, in our opinion, feels on par with our professional cloth but is nearly half the price. Moreover, it undercuts our own product, the 16x16 Economy cloth by being about 7 cents less exprensive. How is this possible? We don't know! Our manager has designed this cloth from the input of car wash industry giants who use hundreds of thousands of these cloths every month, so we have no doubt these cloths are ideal for the job. This $0.35 cloth blows the competition clean out of the water, and keeps on dragging it into the forest. No one on the market does it like MaximMart.

Why: We have received numerous requests to lower our pricing on the professional and on the economy in order to suffice the evergrowing need for less and less expensive cloths for the car wash industry. We couldn't find agreement on which one to lower, as well as the car wash industry being split in two on which cloth they prefer. Moreover, we felt that as a company whose motto is "the same, for less", we fell behind our competition in this specific sector. 
How: In order to achieve this price, we worked again with industry specialists to see what the aggregate mean orders are, as well as what price point will be not only feasible, but desireable. The cloths come in cases of 300, and are sealed in 10 packs of 30. The MOQ (minumum order quantity) for the towels is 8 cases, or 2,400 cloths. This allows us to ship it expedited to your wash, and guarantees a price far lower than our competition. The order total is under $1,000 and yes, we offer free shipping without tax to anyone outside of Florida or Illinois. 
When: NOW!
Request some samples, feel the difference, and never want to switch to another car wash towel again.
Best,
MaximMart.
New 16x16 Black Car Wash Towels
10/31/2023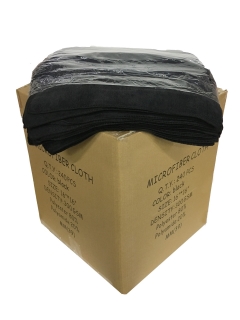 Long ago, in a galaxy far far away...
The Car Wash Industry was booming. All across the United States car washes began to provide towels to their customers, most of whom took them for granted or simply just took them. The microfiber industry attempted to catch up. Ample distributors tried to cheese their way through, offering cheap cloths are low prices just to reel in car wash companies to ordering bulk from them. Car washes seek the best products for their clients, yet few microfiber distributor seek out the best for their clients.
Many have caught on, since their 16x16 Pro cloths that were supposed to be 300GSM weighed just 40 grams. Or when sold an economy cloth weighing under 30 grams, their clients complained the rags were thinner than the ones at the wash across the street. The car wash industry was plagued with mutual frienships and secretive deals between companies that provided a worse product for a higher cost. That is where we step in.

All of this will change when the historic MaximMart company introduced their Car Wash Specific microfiber towels! These 16x16 Black cloths look and feel almost like our Professionals at a cost lower than our economy. Car Wash managers will be shocked; a ruse, a trick, no way this company has the gall to play this way! But yes we do.
MaximMart takes pride in providing a product that's the same that you have, at an affordable and better price for you. The only catch for these towels we have is the minimum order quantity. However, for the typical car wash that runs through hundreds of these towels a week, this will not be an issue. We are expecting these cloths to start arriving sometime next month. Request to be put on the waitlist for samples today!
Best,
Max
847-847-1318 ext. 4
701 NW 33rd St, Ste 190,
Pompano Beach, FL, 33064